Moniteau County Missouri



Kenney Family Cemetery listings
---
According to the Recordings of Linn Township Cemeteries: Cemetery is located on the old McNay place. Stones are beside a barn in field. Were moved there from hole in field.
The above pictures and explanations appear in a Kenney Family book in the Moniteau County Historical Society library. The pictures, linked below, also come from that book.
Upon investigating this cemetery, James Albin and Alan Sparks were told the stones have been moved to another cemetery in another county. Neither remember who or to what county they were moved.
All photos and photos linked to from this page are Copyright © 1997- Alan Sparks - www.moniteau.net, All Rights Reserved.
Please do not use them on other websites (including Find-a-grave) without permission.
---
* = Calculated Date based on age; d/o = daughter of; s/o = son of; w/o = wife of; m = married

= Click for picture -- The pictures are from a Kenney family genealogy book at the Moniteau County Historical Society library.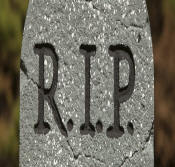 = Click for obituary
Last Name, First Name, Middle, Birth Date, Death Date, Comments

Unknown

? ? Top of stone missing; date on bottom part Jul 14, 1850

K

A genealogy of this Kenney family can be found here.
Kenney Abraham -- 1796 Dec 05 - 1850 Jul 01 -- Stone broken & no death date visible

Kenney Catherine -- 1841 May 18 - 1843 Dec 20 -- d/o A & S Kenney
Kenney Elizabeth -- 1825 Jan 26 - 1832 Oct 20 -- d/o A & S Kenney
Kenney James -- 1767 Aug 10 - 1857 Apr 31


Kenney Jane -- Died 1879 Aug 04 -- Aged over 84y -- w/o Abram Kenney in Linn Township -- Info from news obit 14 Aug 1879 California Democrat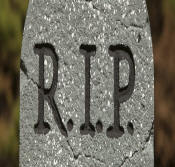 Kenney Margaret -- 1774 Aug 04 - 1861 Oct 28 -- w/o James Kenney

---
---
Please go to the contact page with questions or comments about this web site
Copyright © 1997- Alan Sparks - Moniteau County MOGenWeb, All Rights Reserved.
Last modified: January 28, 2018