Moniteau County Missouri



Log Houses Near Langley Family Cemetery
---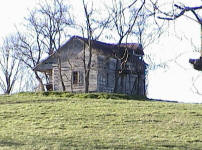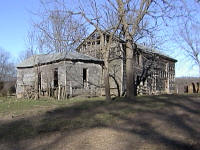 This cemetery is in site of not one, but 2 log houses. The one on the right is nearest the cemetery, while the one on the left is across a small creek and up a hill from the cemetery.
James Albin and Alan Sparks visited this cemetery March 31, 2006. This is when the pictures were taken.
---
Above, are detailed pictures of the house nearest the cemetery. The back part, to left center of last two pictures, appears to be a frame structure added later.
All photos and photos linked to from this page are Copyright © 1997- Alan Sparks - www.moniteau.net, All Rights Reserved.
Please do not use them on other websites (including Find-a-grave) without permission.
---
---
Please go to the contact page with questions or comments about this web site
Copyright © 1997- Alan Sparks - Moniteau County MOGenWeb, All Rights Reserved.
Last modified: October 29, 2014