Moniteau County, Missouri




Cemeteries and Death Record Resources
---
Search the entire site or just the cemeteries below:
---
Death record resources
This is an online database at the Missouri Secretary of State's site of Missouri Death Certificates; with free actual images from 1910-1961 at the link above.
1883 - 1894 Moniteau County Death Records
Thanks to Betty Williamson who transcribed these records several years ago.
These are being noted in the cemetery listings below as they are updated.
1884 is the most comprehensive.
Records for 1883 and 1885-1887 are fair.
1888-1894 contains only 7 records total.
Index to deaths in the California Democrat and its early predecessors at Ancestry.com
The California Democrat newspaper started as the Weekly News in 1858. An index of deaths by Kenneth Weant from 1858-1931 is online and searchable at the above link. Copies of the death notices/obituaries can be obtained for a small fee by contacting the Moniteau County Historical Society.
Cemetery Listings
Click on a link below for full listings:
Please check under last name for family cemeteries. For church cemeteries, also check under the name of the town where they are located.
Click Blue link for Listings page. The 139 links with
or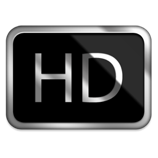 include pictures.
The 25 cemeteries listed with * means no longer exists, has been destroyed, location is unknown or all three.
177 known burial locations.
Links with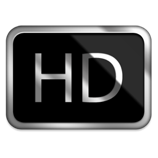 have pictures with resolutions of 2048 x 1536.
Links with
have pictures with resolutions of 640 x 480.
---
Non- Moniteau County Cemeteries
Cooper County
---
Missouri Cemetery mailing list Home page
Cooper County cemeteries online
Morgan County cemeteries online
Miller County cemeteries online
---
Map and List of Moniteau County Cemeteries -- All Townships and Cemeteries
(Numbers on map very hard to discern - maps below are much better)

Map and List of Moniteau County Cemeteries -- Burris Fork, Harrison & Pilot Grove Townships

Map and List of Moniteau County Cemeteries -- Linn Township

Map and List of Moniteau County Cemeteries -- Willow Fork and Moreau Townships

Map and List of Moniteau County Cemeteries -- Walker Township
---
---
Thanks for visiting!
You are visitor number since November 11, 2008
Please go to the contact page with questions or comments about this web site
Copyright © 1997- Alan Sparks - Moniteau County MOGenWeb, All Rights Reserved.
Last modified: August 02, 2014